Measles cases have doubled within a year
WHO is concerned about the rapid measles spread
After years of a declining Trend in the spread of measles, the world health organization reports an explosion in the number of cases of the disease. According to the WHO, the number of reported measles has doubled-cases in the year 2018 compared to the previous year, in Europe even tripled.
The WHO on Thursday, the 14. February, announced in Geneva, there was in the past year, 229.000 reported measles cases, twice as much as the year before. The actual number of cases estimated by the WHO to over two million since worldwide, only less than ten percent of all cases of illness are reported. In Europe, tripled the number of cases was even, which was mainly due to an epidemic in the Ukraine. In Germany was recorded against a reduction of the disease from 900 to 500 cases.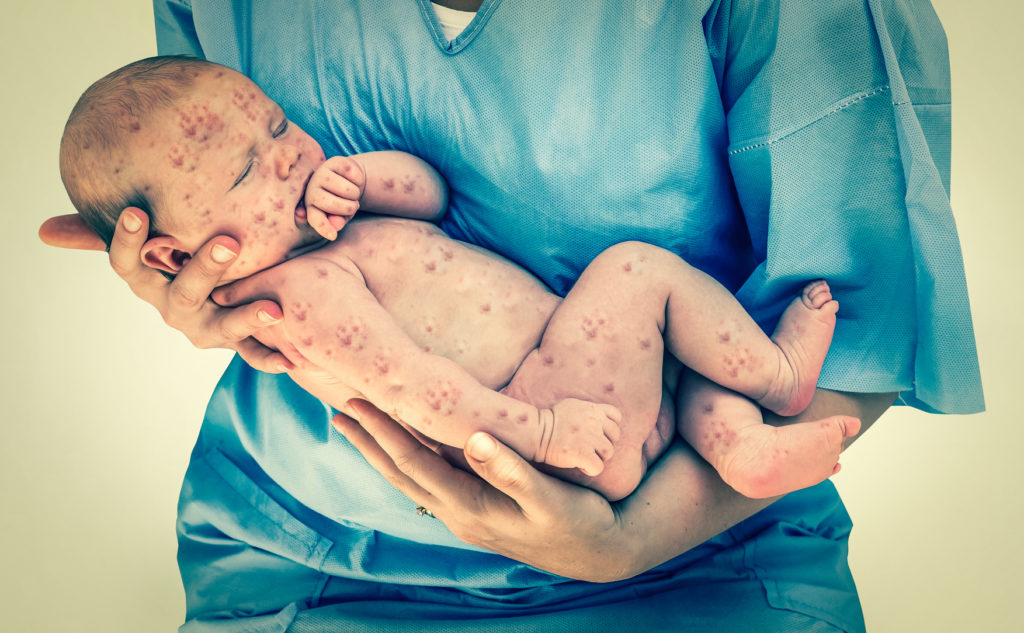 Measles are often played down
It was previously common that parents put their children in so-called measles parties to deliberately infect the children to each other, do not want to make the most of the parents of this risk nowadays. Because measles can take a fatal course. The WHO communicates, died in the year 2018 in the European Region, at least 72 persons in measles. Most of the victims were children aged under five years.
Complications in measles
Even if the majority of measles-diseases, benign, there is a risk of serious complications, especially in children under five years of age. According to WHO, there can be cases of blindness in the Wake of a measles disease, encephalitis, severe to come diarrhea, dehydration, ear infections or severe respiratory infections such as pneumonia. Children with insufficient Vitamin A content, a weakened immune system or poor nutrition or malnutrition are particularly at risk.
Measles are highly contagious
According to the WHO, the measles are one of the most contagious infectious diseases in the world. The Virus could be transmitted by coughing, Sneezing, body fluids or through close personal contact with infected persons. In addition, the Virus will stay outside the host for up to two hours and can also be transmitted by contaminated surfaces. Infected persons are not only during, but also four days before the outbreak until four days after the cure of the disease is contagious.
There is no effective treatment against measles