Health System Jobs; Psychedelic Laws; and Pricey Paxlovid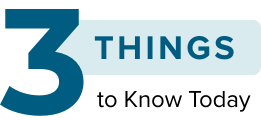 Doctors' Pros, Cons of Health System Jobs
Physicians say good things and bad things about working for a health system or other medical employer in a new Medscape survey. On the plus side, they like the stable income and job security, according to responses to Medscape's Employed Physicians Report: Loving the Focus, Hating the Bureaucracy. On the downside, they bemoan the loss of autonomy, lack of income potential, and restrictive contracts. The survey looked at salary, job satisfaction and security, attitudes toward employers, career plans, and other key topics.
Upside: "My situation is pretty great," a family medicine physician in Oklahoma says. A Wisconsin surgeon adds: "I like it much better compared to when I was in private practice. No overhead headaches."
Downside: An emergency medicine physician in New Jersey described the biggest challenge as "hating my boss and the company I work for, being trapped and having nowhere to go, and having to put on a happy face and pretend I'm not miserable."

States Mull Psychedelic Legalization
The push to legalize psychedelic drugs is gaining momentum in states across the country, according to a new study. A study published in JAMA Psychiatry reports a sevenfold increase in the number of decriminalization bills introduced since 2019: 74 bills and referendums in 25 states between January 2019 and September 2022.
The bills sought either to reform existing laws and expand access to psychedelic drugs such as psilocybin and MDMA or proposed further research into decriminalization.
Bills become law: Ten of the measures in seven states became law. Voters in Colorado increased that number to 11 last month by approving a referendum legalizing psychedelics.
Bipartisan support: The measures have support from across the political spectrum. Psychedelic drugs could be legal in most states within 12-15 years if the trend follows a trajectory similar to the effort to legalize marijuana, the study says.

Paxlovid Won't Be Free for Long
The federal government will stop footing the bill for Paxlovid within months, leaving millions to pay full price for the COVID-19 treatment. The government has so far purchased 20 million courses of Paxlovid at about $530 each under a bulk discount from manufacturer Pfizer. Nearly 6 million Americans have taken Paxlovid for free under the government's subsidy. But when the US Department of Health and Human Services (HHS) stops supplying COVID-19 treatments, pharmacies will purchase and bill for them the same way they do for other drugs.
Deadline coming: Paxlovid is expected to hit the private market in mid-2023, according to HHS plans shared in an October meeting with state health officials and clinicians.
No more subsidizing: The government will also stop paying for COVID-19 vaccines next year, and the shots will quadruple in price from the discount rate the government pays of $30 to about $120.
For more news, follow Medscape on Facebook, Twitter, Instagram, and YouTube
Source: Read Full Article