International report paves way for precision diabetes medicine breakthrough
In the recent second international consensus report from the Precision Medicine in Diabetes Initiative (PMDI), published in Nature Medicine, researchers summarized systematic reviews and consensus among the PMDI consortium on precision medicine for prevention, diagnosis, treatment, and prognosis for monogenic (MDM), gestational (GDM), type 1 (T1D), and type 2 (T2D) diabetes mellitus.
Study: Second international consensus report on gaps and opportunities for the clinical translation of precision diabetes medicine. Image Credit: Minerva Studio/Shutterstock.com
Background
Precision medicine is an innovative approach to evidence-based medicine, aiming to enhance the accuracy of health recommendations and medical judgments.
It examines the origin, clinical presentation, and pathophysiology of prevalent kinds of diabetes, a worldwide health concern. Despite its lofty goals, it provides realistic and financially viable solutions.
About the statement
In the present statement, researchers examined 15 systematic reviews and expert comments, indicating prospects for immediate or near-term clinical application to integrate precision diabetic medicine research into reality.
Existing knowledge gaps and applications of precision medicine in diabetes
Precision diabetes therapy seeks to address the worldwide diabetes epidemic by personalizing diagnoses and therapies to similar demographic groupings. There are, however, information gaps in the areas of cost-effectiveness, health fairness, prediction accuracy, liability, and accessibility.
The revisions to the criteria are aimed at reducing mistakes and increasing the accuracy of medical choices and health recommendations. Personalized medicine uses individual-level data to evaluate therapy's safety, efficacy, and tolerance objectively.
Studies expressly designed to evaluate precision medicine hypotheses must be included in the drug development pipeline to optimize therapy recommendations. Precision medicine necessitates fresh research focusing on physiological processes identified by biomarkers.
However, process complexity and proprietary considerations hamper commercialization. Considering economic, social, and ethical domains, balancing accessibility and commercialization is essential.
T1D and T2D
T1D, caused by the loss of pancreatic beta cells, accounts for two percent of all diabetes types globally. It is categorized into phases and has considerable health expenses due to its early age and insulin prices. Autoantibodies in pancreatic islet cells are established estimators of diabetes progression and are routinely used in clinical practice.
A review of 71 randomized controlled trials (RCTs) showed that novel technologies may lower glycated hemoglobin (HbA1c) levels, enhance continuous glucose monitoring, lower hypoglycemia risk, and improve diabetes-related outcomes. Epidemiological research has discovered new genetic, biochemical, and phenotypic features in T1D patients.
T2D is a chronically altered blood glucose condition affecting approximately 500 million individuals globally and is expected to affect more than one billion by 2050. The diagnosis is exclusive, and dietary or lifestyle changes can postpone development. However, inter-individual heterogeneity in responsiveness to preventative measures is high.
Precision prevention necessitates the identification of response predictors and those who are most likely to benefit.
A comprehensive analysis included 33 studies involving lifestyle modifications, dietary changes, and supplements. Reproducible T2D subtypes have been discovered using machine learning technologies.
MDM and GDM
MDM, an uncommon kind of diabetes diagnosed in infancy or before age 45, comprises up to 5% of all diabetes cases. Precision medicine provides diagnostic options, yet many individuals are misdiagnosed with T1D or T2D due to overlapping clinical symptoms.
A review of ninety-eight investigations showed that targeted next-generation sequencing, genetic panels, multiplex ligation-dependent probe amplification assays, and quick Sanger sequencing of the glucokinase gene enabled precision diagnostic testing for various types of diabetes. Due to a potassium channel mutation, sulfonylureas are the most effective therapy for neonatal diabetes.
GDM is a pregnancy-related metabolic disorder that offers serious health concerns to the mother and her unborn children. A comprehensive evaluation of 116 GDM preventive programs found that, compared to control care, lifestyle improvements decreased GDM incidence.
Metformin interventions showed a greater risk decrease during preconception than throughout pregnancy. Exercise and diet have successfully improved GDM among overweight women, older women, those with GDM history, and those with high fasting blood glucose levels.
Conclusions
The consensus declaration on integrating precision medicine into the global diabetes problem underlines the need for particular diagnoses and biomarkers for precision prevention, treatments, and prognostics.
The lack of data from non-European-ancestry individuals should be addressed to achieve generalizability in precision diabetic management.
Meta-analyses of clinical trials, innovative trial designs, genetic and nonstandard biomarker identification, and clinically accessible characteristics for better response prediction and medication selection are among the future research goals.
The standardization and sharing of laboratory technology, assays, and pipelines will improve biomarker evaluation and quantification inside healthcare systems and at the point of care.
Standard reporting criteria, openness in computational algorithms, and artificial intelligence techniques could improve access and repeatability.
Systems for routine evaluation of diabetes heterogeneity and revisions to the present diabetes categorization across the lifespan are also required. A framework tailored to the target population is necessary to enable the translation of precision diabetes research to clinical application.
Journal reference:
Tobias, D.K., Merino, J., Ahmad, A., et al. (2023) Second international consensus report on gaps and opportunities for the clinical translation of precision diabetes medicine, Nat Med. doi: https://doi.org/10.1038/s41591-023-02502-5. https://www.nature.com/articles/s41591-023-02502-5
Posted in: Medical Procedure News | Medical Science News | Medical Research News | Medical Condition News | Healthcare News
Tags: Artificial Intelligence, Autoantibodies, Biomarker, Blood, Children, Diabetes, Diabetes Mellitus, Diagnostic, Diet, Efficacy, Exercise, Fasting, Gene, Genetic, Glucose, Glycated hemoglobin, HbA1c, Healthcare, Hemoglobin, Hypoglycemia, Insulin, Laboratory, Ligation, Machine Learning, Medicine, Metformin, Mutation, Pathophysiology, Potassium, Potassium Channel, Precision Medicine, Pregnancy, Research, Sanger sequencing, Supplements, Technology, Translation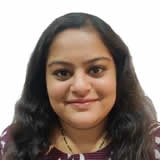 Written by
Pooja Toshniwal Paharia
Dr. based clinical-radiological diagnosis and management of oral lesions and conditions and associated maxillofacial disorders.