6 Keto Lunch Ideas to Get You Through the Week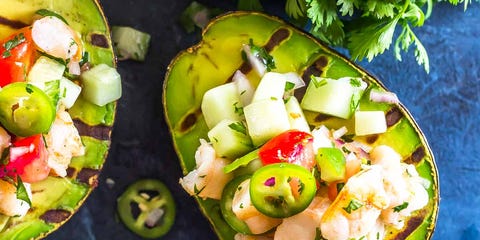 Lunch can be a tricky meal, as you want something that's satisfying and filling enough where you won't break into the office's cookie jar an hour later, but also not too dense where you'll feel sluggish afterwards. And throw in a restrictive eating plan like the high-fat, low-carb ketogenic diet, and you're dealing with an even larger obstacle.
To make meal planning a whole lot easier, try one of these easy and delicious keto-friendly lunches to have throughout the week. Plus, you can make a lot of these recipes in bulk to keep as leftovers when you're pinched for time.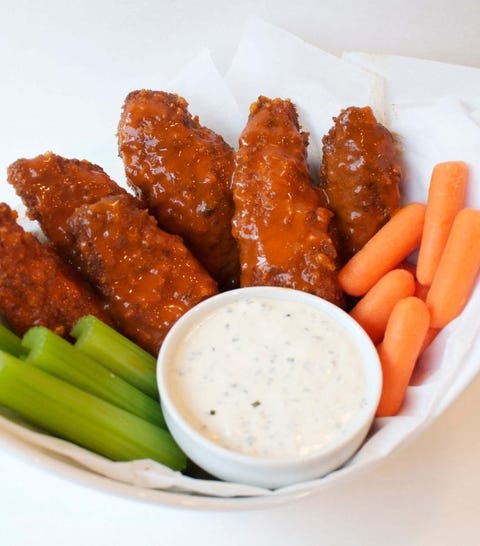 Peace, Love and Low Carb
Keto Buffalo Chicken Tenders
Chicken wings, ranch dressing, and crudité are all you need for a protein-packed, flavorful lunch, but chicken tenders and wings are generally too high in carbs to be considered keto. These buffalo chicken tenders by Peace, Love and Low Carb have the spices and texture you crave but only cost you 3 grams of net carbs and 335 calories a serving. And don't worry—there's a creamy Parmesan dipping sauce.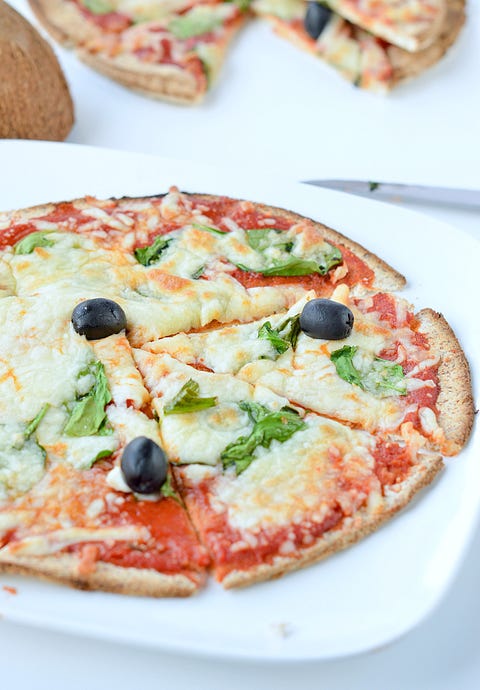 Sweet as Honey
Keto Coconut Flour Pizza Crust
Yes—you can totally have pizza on the keto diet if it's made with a low-carb crust and has the right set of toppings. This recipe by Sweet as Honey delivers a crispy, thin pizza crust that's made from coconut flour and olive oil to rack up those fats while keeping carbs down to 4 net grams a slice. Since you're bound to want toppings, go for cheese, a low-carb sauce or creamy base like avocado, some meat, and a ton veggies, all of which will add fat and protein without the carbs.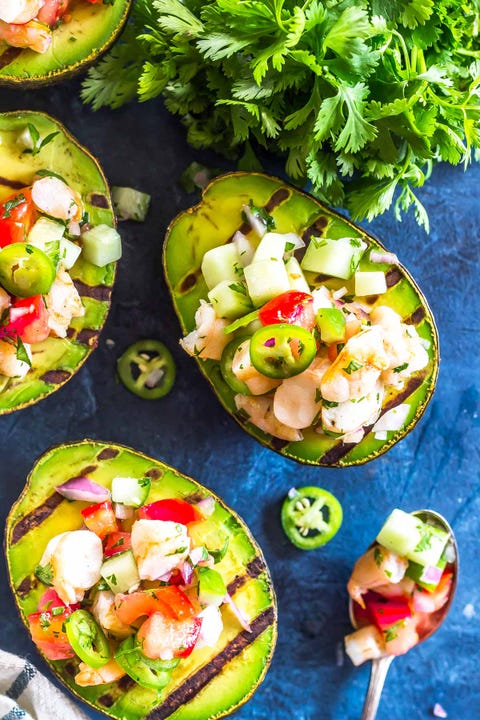 Cast Iron Keto
Keto Grilled Shrimp Salsa Stuffed Avocados
Feel free to have two of these tasty avocado boats by Cast Iron Keto for lunch, as each serving only has 3.1 grams of net carbs. There are tons of healthy fats (15.1 grams) from the avocado and shrimp to promote satiety and weight loss, making this recipe the perfect light, flavorful lunch to whip up this January. Add some jalapeño and cilantro for heat.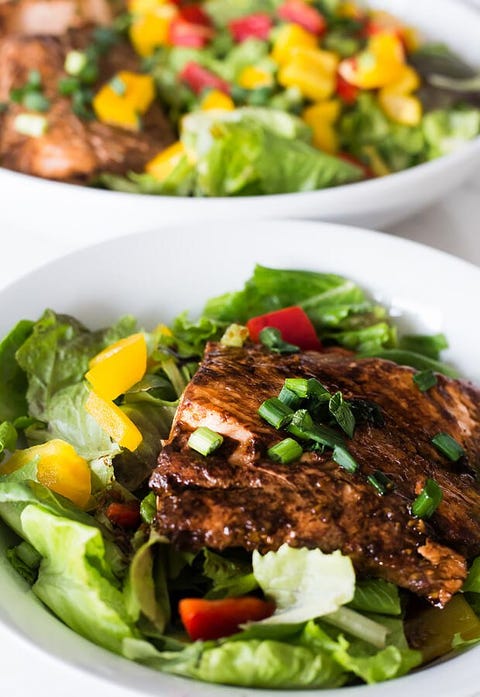 Ruled.me
Keto Sesame Salmon Salad
Eating fish is a great idea when on the keto diet as it's low in carbs and high in fats, especially omega-3s, like in salmon. Plus, it's light but still filling when eaten for lunch. This sesame salmon salad by Ruled.me is low in carbs, with 7.33 grams a serving, and high in fats, with 27. 14 grams. Feel free to add in more veggies beyond the bell peppers to bulk up the nutrients without adding carbs.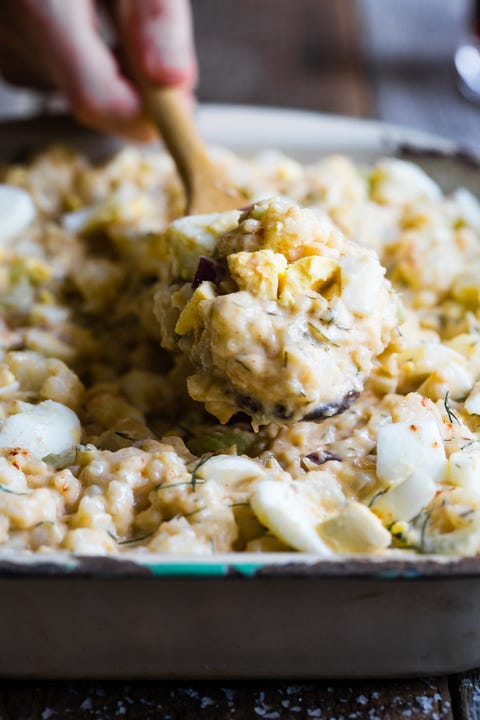 Food Faith Fitness
Low Carb Mock Cauliflower Potato Salad
Everybody loves a nice and creamy potato salad, but unfortunately, it's not allowed on the keto diet. Just imagine the number of carbs from the potatoes! Here's a recipe makeover by Food Faith Fitness that subs cauliflower for potatoes and uses low-carb mayonnaise to keep you right in ketosis. Each serving has 2.1 grams of net carbs, and you can stuff the salad into lettuce cups or keto-approved bread to eat as a sandwich for lunch.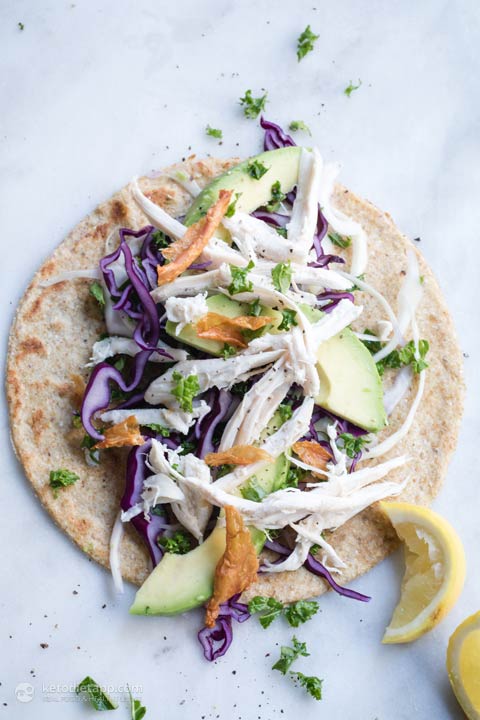 Keto Diet App
Pulled Chicken Keto Lunch Wraps
Take a bite of this keto approved lunch wrap by Keto Diet App and you won't have to settle for lettuce. There's some great flavor from spices, like coriander and chives, and some tang from the lemon zest. Plus, each serving has just 6.1 grams of net carbs and 17.9 grams of fat.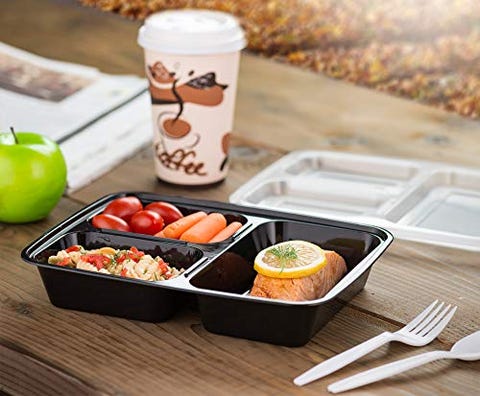 Amazon
Meal Prep Containers with Lids
Ez Prepa
amazon.com
$19.99
BUY IT HERE
Meal prepping will help you stay on track with your diet, and these containers make it easy!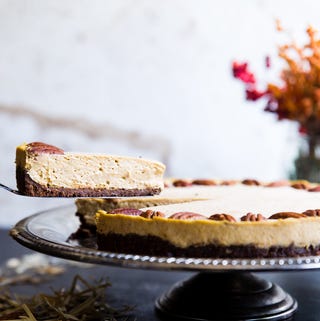 Source: Read Full Article