These Celebrity Beauty Tips Are Better Than Expensive Anti-Aging Creams
We often wonder how celebrities that we idolized during our childhood for their beauty and attraction still appear on our TV screens today looking like they haven't aged in years. Watching a celebrity like Jennifer Aniston playing the role of Rachel in Friends during the 90's popular sitcom, it was actually her beauty rather than her sense of humor that melted the hearts of the audience and kept them glued to their TV screens.
Her hairstyle became an instant fashion trend as her pictures graced the walls of salons all over America. Seventeen years later, she still graces our TV screens looking like she hasn't aged a day, and it makes you wonder if she's an alien or a vampire! She obviously isn't either, so the question is, what is her secret to looking young and aging gracefully?
A lot of celebrities have defined the term aging with grace. Angelina Jolie, Charlize Theron, Jada Pinket Smith, Halle Berry, and many others have been able to turn back the hands of their aging clock.
Contrary to what most of us common folks believe, the beauty secret of these celebrities is not going under the needle or injecting their faces with various face lifting fluids. Instead, they follow a simple beauty regime that even everyday people like me and you could follow to achieve an ageless look.
Here are some tips as shared by celebrities:
Natural Cleanser
Halle Berry is reportedly a fan of coffee's exfoliating properties and uses it in the shower to aid circulation. Scarlett Johansson told Elle UK that she likes to wash her face with apple cider vinegar, rather than exposing her face to the harsher chemicals found in traditional cleaners. Celebrities say they use more natural products like honey and cleansers with less alcohol to avoid drying out the skin.
Moisturizers
Skin that's properly hydrated just looks better all around. It's plumper and softer, and lines and wrinkles seem non-existent. Celebrities load up on skin-appropriate moisturizers of all types throughout the year. When your skin is properly hydrated, it's more vibrant and resilient and looks less wrinkled. Shakira, fresh-faced at 39, says she looks for lotions that contain vitamin E. "They'll make you glow."
She also takes vitamin C capsules before makeup every day. Jennifer Aniston follows a series of simple routines. According to her, the best way to keep wrinkles and dark circles at bay is a consistent regimen of soap, water, moisturizer, and sunscreen to keep your skin fresh and lifted.
Nutrition
Victoria Beckham said her dermatologist encourages her to include salmon in her daily diet, as it helps the skin stay fresh. It has a slew of health benefits, and it's the omega-3 fatty acids that keep skin hydrated and looking young. Carrie Underwood says she eats a lot of pasta and rice to get her share of carbohydrates, while Jennifer Aniston says she eats a lot of fruits and vegetables for vitamins.
Vitamin C fights free radicals, which damage cells and break down collagen, leading to fine lines. For smoother, better-hydrated skin, apply a natural berry mask once or twice a week, and eat vitamin C–rich foods.
Exercise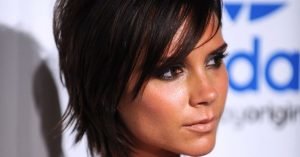 Many celebrities have claimed that exercising doesn't just help them relieve stress and keep in shape, it has simply become a way of life for them. Jennifer said she can't start her day without spending a couple of hours in the gym, as it's one of her secrets to looking ageless.
Sandra Bullock, who is 53, said she works out daily to keep fit and keep her skin from developing too much of the fat that causes skin sagging. Her dermatologist said exercising helps remove the excess fat that would cause the skin to wrinkle and lose its glow.
Water
The benefit of water cannot be overemphasized. Jennifer said her daily nutrition includes one liter of water. Actress Gabrielle Union says she drinks lots of water to stay fresh and active. Water helps to hydrate the skin. Dehydration causes the skin to dry, which may lead to skin cracking and flaking, causing premature skin aging.
"You may not be able to afford the services of the best dermatologist in the market, but you can take tips from celebrities who have them on speed dial. Just like your favorite celebrity, you can also turn back the hands of your aging clock."
Source: Read Full Article