Khloe Kardashian's Butt Workout Will Light Up Your Glutes BIG Time
Khloe Kardashian, KUWTK star and certified fitness goddess, isn't afraid to keep it real when it comes to her workouts…and the challenges of hitting the gym post-baby.
While she jumped back into her fitness routine the second her doctors cleared her for exercise, it wasn't exactly easy: "My mind knew I could do it, but my body couldn't keep up," Khloe told Women's Health in an interview. "That was a struggle for me because I consider myself a beast in the gym and I love working out. So when I wasn't able to do what my mind wanted, physically it really discouraged me."
https://www.instagram.com/p/Bwf_YbKl80K/
🦄
A post shared byKhloé (@khloekardashian) on
But Khloe kept at it, and took her fitness one day at a time until she found her rhythm. While she used to hit the gym whenever her scheduled allowed it, "now, I work out at 6:30 a.m." she says, "because True gets up at 7:30, and I want to be there when she wakes up."
Not only does she work out super early, but she breaks a sweat five to six days a week. (Damn, girl!) Her workout routine varies, but Khloe says that generally, it involves 30 minutes of cardio and 30 minutes of circuit training. "I rotate between upper body and lower body workouts, so Monday, Wednesday, and Friday I'll do upper body; Tuesday and Thursday I'll do lower body."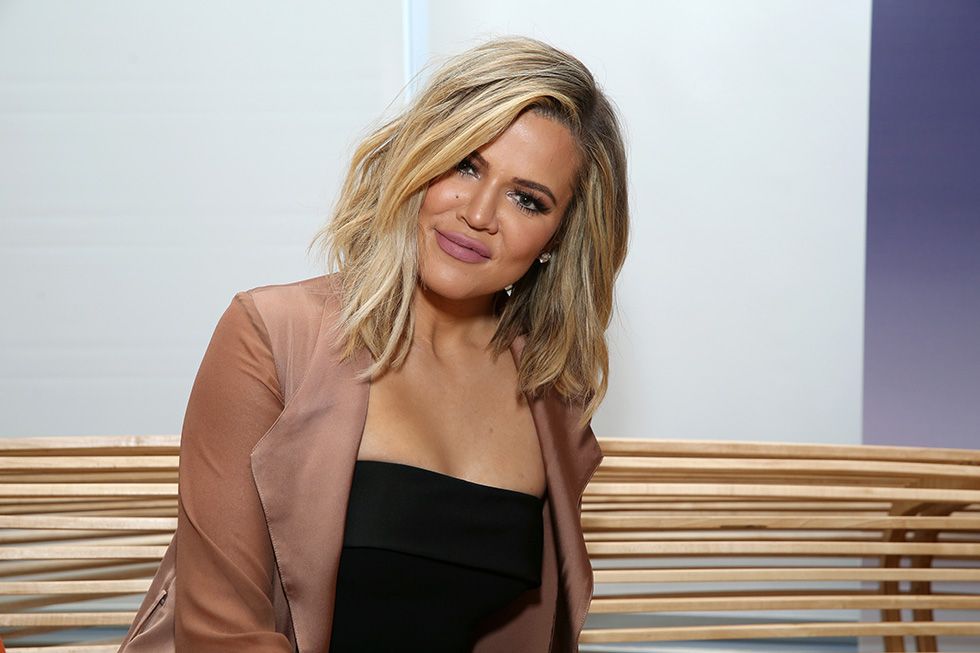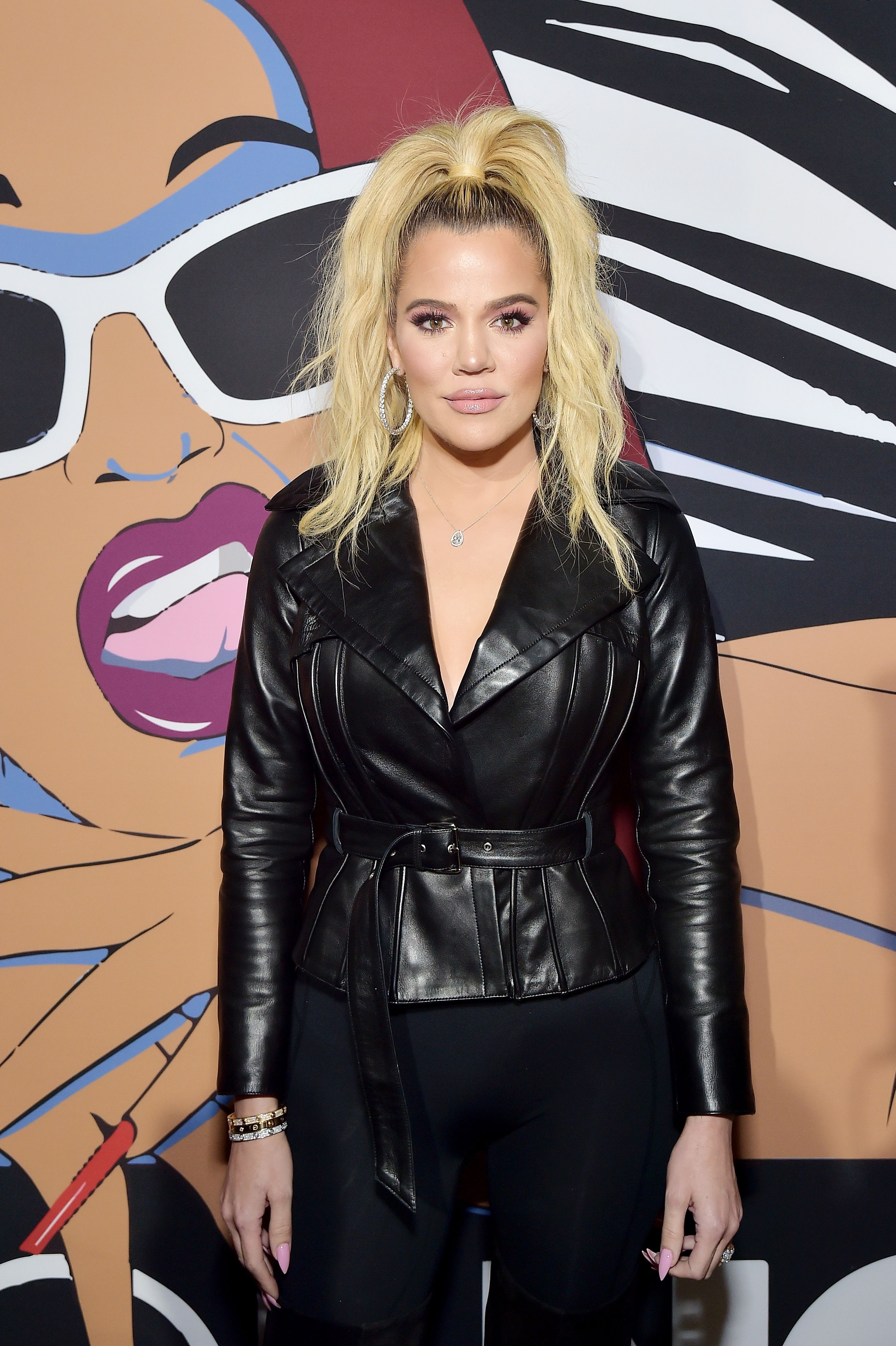 For the cardio portion, Khloe incorporates boxing, jump rope, and the stair climber—all of which she loves. Her trainer, Coach Joe, includes some running in the mix, too, but she admittedly hates that form of cardio. Khloe is also a big fan of burpees (yes, you read that correctly). "I don't know why I'm so sick and really love it," she says, "but I felt like a badass for doing it."
https://www.instagram.com/p/BtggvhhhGQ8/
Feeling strong and healthy after baby in my @goodamerican coral sports bra and leggings! 💪 New activewear in sizes XS-4XL just dropped on goodamerican.com #GoodSquad #OurBodyOurJourney
A post shared byKhloé (@khloekardashian) on
And for strength moves, Khloe is all about those booty exercises. Her favorite: Grab a looped resistance band, wrap it around your knees, and get on all fours. "I do fire hydrants for 30 seconds, then I stick my leg straight out behind me and do little pulses for 30 seconds, then donkey kicks for 30 seconds," she says. "I'll also do it with a five pound ankle weight, and that move is KILLER."
Watch trainer Anna Victoria demo a similar booty sequence:
Of course, it can be challenging to maintain this fitness schedule with her various job commitments, and at the end of the day, Khloe admits she sometimes feels totally drained. But she believes it's crucial to make time for exercise: "I enjoy working out. I think mentally it really clears my head; it's my form of therapy," she says. "I think if you're stressed out, it's a great stress reliever."
And when setting aside an hour for the gym doesn't feel realistic, Khloe still finds ways to get active—like taking True for a hike. "She loves going in her stroller and being outside," she says. "I'll pick her up and do some squats when I'm holding her; she thinks it's hysterical. You have to get it in where you can!"
https://www.instagram.com/p/BrEck8sgSws/
☾ Moon of my life ☾
A post shared byKhloé (@khloekardashian) on
Becoming a mom has influenced more than Khloe's fitness routine. It's also inspired her to launch a new maternity activewear line with her brand Good American that's size inclusive up to a 4XL.
She worked with CEO and co-founder if Good American Emma Grede, to create a line that includes seamless knit pieces, like sports bras, leggings, bike shorts, and even nursing bras. "We really designed to solve for those solutions for active moms with our focus being: function, fashion, and comfort," says Grede. "The four-way stretch and seamless technology ensure there's no restriction or discomfort that comes with movement."
Khloe says they focused on creating clothes that feel "a lot more comfortable and feel less restrictive," she says. "It just allows you to feel great while you move, and that was really important to me."
Another priority? Making workout clothes that didn't scream "maternity."
"I felt like nothing catered to moms who wanted to be sexy or trendy or stylish," Khloe recalls from her own pregnancy. "Just because you're pregnant doesn't mean you don't want to be cute!"
So whether you're a new mom, or mama-to be, you can tone your glutes in style with Khloe's new line, now available at Good American.
Source: Read Full Article