Attention! These Bright-Blue Beats Headphones Are $80 Off On Amazon Today
Amazon is offering big deals on Beats headphones as part of Amazon Deal Of The Day.
Beats EP On-Ear Headphones are $50 off, and Powerbeats3 Wireless Earphones are $100 off.

Refurbished Beats Studio3 Wireless Headphones are also available.
Beats are considered the mac daddy of headphones, but the price isn't exactly great when you're on a budget. Luckily, there are a few that are on mega-sale at Amazon right now.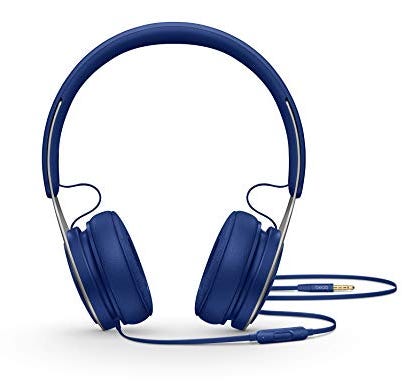 First up, the Beats EP On-Ear Headphones. These headphones are $79.99 right now (marked down from $130), which is a pretty amazing discount. They come in several colors, but the pretty blue hue is currently the cheapest.
These beats look like your classic-style headphones, but they're more durable and lightweight than the stuff people used to rock back in the day. They can also take calls and control music from your phone thanks to a RemoteTalk cable.
You don't need to worry about batteries with these—just plug 'em in and go. And they also have adjustable vertical sliders to make sure they fit your ears perfectly.
People are loving on these headphones in the reviews. "These headphones are absolutely perfect!" one person wrote. "Best headphones I've ever heard," another said.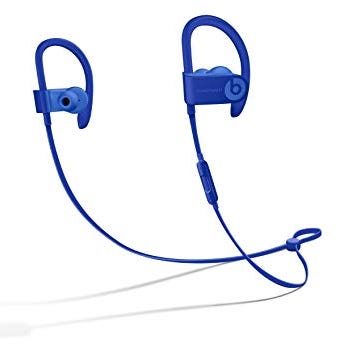 But the EP On-Ear Headphones aren't the only Beats on sale right now. Amazon is also heavily discounting the Powerbeats3 Wireless Earphones, which are currently $99.99—down from their usual $199.95. (That's 50 percent off if you don't want to do the math.)
These headphones have your standard Beats quality, but they're wireless. They also have up to 12 hours of battery life to help get you through your day. Once the battery life runs out, you can recharge them for up to an hour in just five minutes.
You can take calls and control Siri and music through the headphones, and they're sweat- and water-resistant, so you can use them comfortably during workouts.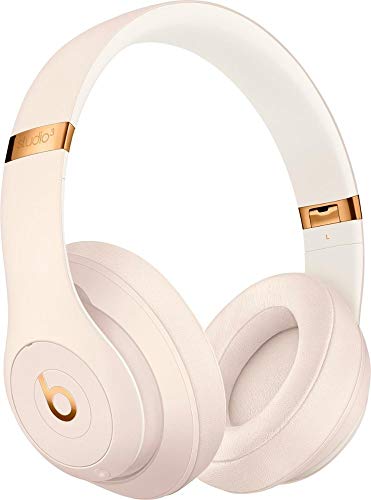 And finally, if you have a little extra cash to spend but still want to score a great deal, Amazon is offering up a pair of Beats Studio3 Wireless Headphones in a gorgeous porcelain rose color for $224.85, marked down from $299.99 (a $75 deal). The headphones are refurbished (meaning, they've been pre-opened and given an update), but they come with a 90-day warranty. They have a lot of the same features as the other Beats headphones, plus adaptive noise canceling features and Bluetooth capacity for up to 30 feet.
Refurbished Beats Solo3 Headphones are also available for as low as $187, marked down from $299. (That's a $112 discount!)
So, if you've been drooling over a pair of Beats but have held off because of the price, now is the time to act.
Source: Read Full Article