Caroli disease (CD) is a rare, congenital disorder involving malformation of the liver. Also known as congenital communicating cavernous ectasia of the biliary tree, it involves segmental dilatation of the intrahepatic bile ducts. It is called Caroli syndrome (CS) when present with liver fibrosis and cirrhosis.
The simple CD is uncommon, with congenital liver fibrosis complicating the majority of cases. For the first 5–20 years, the patient's clinical course is normally asymptomatic, and symptoms may only appear on rare occasions later in life.
Caroli disease patients have a higher risk of bile stasis and stone development, which can lead to complications. Current CD treatments mostly address consequences rather than preventing disease development.
Causes and Symptoms
Dr. Jacques Caroli, a French gastroenterologist, initially described Caroli's disease in 1958. CD is a type of autosomal recessive polycystic kidney disease (ARPKD) caused by mutations in the protein kinase H1 gene. In animal models, PKHD1 encodes the protein fibrocystin, which is found in the kidneys, bile ducts, pancreatic ducts, heart, major arteries, testes, trachea, and sympathetic ganglia. Fibrocystin may play a role in cellular proliferation, differentiation, cell-matrix interactions, and cell polarity modulation, while its exact function is unknown. Fibrocystic alterations in the kidney and liver are caused by genetic mutations in this protein.
CD can affect both the kidneys and the liver, resulting in renal and hepatic problems as clinical symptoms. Because the kidneys are the organ most damaged, the initial symptom is polycystic kidneys, which can be seen in newborns (ARPKD). Hepatic problems appear later in life because the defective fibrocystin gene is expressed less in the cholangiocytes than in the renal tubular cells. Caroli disease causes biliary stasis and sludge accumulation, resulting in bile flow restriction. As a result, patients typically present with recurrent bacterial cholangitis symptoms such as abdominal pain, fevers, chills, and jaundice, which are similar to ascending cholangitis symptoms. Pruritis is another common symptom of intrahepatic cholestasis, and it is caused by hyperbilirubinemia.
Rarely, the condition manifests itself later in life, after the onset of hepatic fibrosis. Caroli disease patients are at an elevated risk of developing cholangiocarcinoma. In CD or CS patients, the chance of developing intrahepatic cholangiocellular carcinoma is 100 times higher than in healthy people. Along with scleral icterus, hepatomegaly due to gross enlargement due to cystic illness is a common occurrence. The fluctuating dullness and fluid thrill of ascites can be appreciated after the development of hepatic fibrosis. Other symptoms of liver cirrhosis include the appearance of spider naevi.
PKHD1 gene
PKHD1 is a large gene found on chromosome 6p12 that is mostly expressed in the kidney but also in the liver and pancreas. There are over 100 mutations in this gene, and the majority of affected patients have compound heterozygosity for it, which means both alleles have two separate mutations, leaving the gene faulty and resulting in aberrant fibrocystin protein. This shows the wide range of mutations that the PKHD1 gene has to deal with. This protein is found in the cilia on the luminal side of cholangiocytes in the liver and is an essential receptor in the bile composition-controlling protein signaling pathway.
It detects mechanical, chemical, and osmotic stimuli in the bile, which modify the composition of bile via complicated intracellular signaling pathways. This protein also controls cell proliferation, which aids in the appropriate development of the liver and kidneys. As a result, it's reasonable that the full lack of this protein, or a major irregularity of it, would cause structural damage to the liver parenchyma, as observed in Carolis disease's gross cystic dilatations, eventually leading to hepatic fibrosis. This cystic dilatation causes biliary stasis and sludge, resulting in intra-hepatic lithiasis and blockage, which manifests as cholangitis early on.
Epidemiology
As the condition is rare, accurate data regarding its incidence and frequency are unknown, however, it is expected to occur in about 1 in 10,000 live births. Males and females are equally affected, and people of Asian ethnicity are more likely to be affected. The disease is most common in early adulthood, with more than 80% of individuals presenting symptoms before the age of 30.
Diagnosis and Treatment
Ultrasonography, which demonstrates saccular dilatations of intrahepatic ducts, is frequently the first test in diagnosis. A dysmorphic liver with gross dilatations and a characteristic "central dot sign," which is a black cystic dilatation around a central bright spot marking the portal tract, can also be seen on a CT abdomen. Canaliculi of the intrahepatic bile duct may also be detected. Cholangiography using ERCP (endoscopic retrograde cholangiopancreatography) or MRCP (magnetic retrograde cholangiopancreatography) reveals non-obstructing cystic dilations communicating with the biliary tree. The advantage of ERCP is that it allows for therapeutic stone removal via sphincterotomy and balloon sweep.
Supportive and customized therapy is the mainstay of treatment, depending on the presentation. Antibiotics that cover both gram-negative and anaerobic rods are used to treat cholecystitis caused by biliary blockage. Patients sometimes require indwelling catheters with periodic flushing and replacing of the catheter since a PTC (percutaneous trans-hepatic catheter) is usually more effective at draining intra-hepatic blockage. Ursodeoxycholic acid is a drug that is used to treat cholestasis. Hepatic decompensation, recurrent cholangitis that is refractory to treatments, and the development of localized adenocarcinoma are the three indications for liver transplantation in Caroli syndrome.
As cholangiocarcinoma has such a poor prognosis, timely surgical therapy is critical. Studies have revealed that liver resection in unilobar illness and liver transplant in diffuse Caroli disease complicated by cholangitis and/or portal hypertension have excellent long-term outcomes.
References
Shi, W., & Yang, A. M. (2021). Caroli disease: an update on pathogenesis. Chinese medical journal, 134(23), 2844–2846. https://doi.org/10.1097/CM9.0000000000001827
Khan, M. Z., Kichloo, A., El-Amir, Z., Shah Zaib, M., & Wani, F. (2020). Caroli Disease: A Presentation of Acute Pancreatitis and Cholangitis. Cureus, 12(7), e9135. https://doi.org/10.7759/cureus.9135
Fahrner, R., Dennler, S. G., & Inderbitzin, D. (2020). Risk of malignancy in Caroli disease and syndrome: A systematic review. World journal of gastroenterology, 26(31), 4718–4728. https://doi.org/10.3748/wjg.v26.i31.4718
Umar J, Kudaravalli P, John S. Caroli Disease. (2020). In: StatPearls. StatPearls Publishing, Treasure Island (FL). PMID: 30020679.
Hwang, M. J., & Kim, T. N. (2017). Diffuse-Type Caroli Disease with Characteristic Central Dot Sign Complicated by Multiple Intrahepatic and Common Bile Duct Stones. Clinical endoscopy, 50(4), 400–403. https://doi.org/10.5946/ce.2016.150
Further Reading
All Rare Disease Content
What is a Rare Disease?
Teaching old drugs new tricks – drug repurposing for rare diseases
What is Agnosia?
What is Ameloblastoma?
More…
Last Updated: May 4, 2022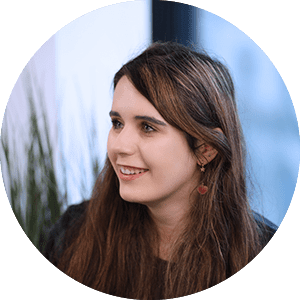 Written by
Aimee Molineux
Aimee graduated from Oxford University with an undergraduate degree in Japanese and Korean Studies, with an exchange year at Kobe University in Hyogo, Japan. Throughout her studies, Aimee took part in various internships, gaining an interest in marketing and editorial work along the way.In her personal time, Aimee can be found either attempting to cook, learning how to code, doing pilates, as well as regularly updating her pet hamster's Instagram account.
Source: Read Full Article