Blood Clotting and COVID-19 Vaccines
The risk of blood clotting is an extremely rare but serious side effect of vaccination against coronavirus disease 2019 (COVID-19). Even rarer is to see blood clotting in combination with a low platelet count ––a factor which helps clotting to occur.
Image Credit: Design_Cells/Shutterstock.com
Initially, COVID-19 vaccinations were issued without preference until it emerged that this risk was associated with the Oxford – AstraZeneca (AZ) or the Johnson & Johnson (J&J) vaccine. Subsequently, vaccinations were delayed and scaled back.
At first, there was great uncertainty and debate because similar conditions can occur naturally, and the initial rates of incidence were not greater than those expected to occur in the general population. Added to this was the fact blood clotting is also a complication of an infection with coronavirus itself.
As the link between clotting and the AZ and J&J vaccine was better affirmed, it became apparent that younger people were more at risk ––possibly because of a more robust immune response to the vaccine. This article gives an overview of the risks of blood-clotting linked to certain vaccines and the response from officials, the research being done, and the symptoms to look out for.
AstraZeneca (AZ) vaccine and blood clotting
Researchers raised concerns after reports of an extremely rare but serious side effect of vaccination against the coronavirus ––that of blood clotting. Both the AstraZeneca vaccine and the Johnson & Johnson vaccine use adenovirus vectors thought to trigger the rare both sometimes fatal clotting reaction.
The life-threatening condition is known by researchers as vaccine-induced immune thrombotic thrombocytopenia (VITT), affecting just over 10 people in every one million dosed with the vaccine. Incidences of VITT were found to be less common in recipients of the J&J vaccine.
The risk of VITT after AZ vaccination was discovered to be higher after the first dose has been administered. It occurred more frequently in younger people, usually between 4 days and 4 weeks after vaccination. A UK study found that of 220 people diagnosed with VITT between March and June 2021 49 subsequently died (Pavord, 2021).
Since these initial cases were reported the Joint Committee on Vaccination and Immunisation (JCVI) advised that those under 40 years of age should receive an alternative vaccine to the AZ vaccine in the UK. After these recommendations were made the incidence of VITT declined dramatically.
The AZ vaccine beyond the UK
After the incidence of blood clotting linked to the AZ vaccine was first reported in the spring of 2021 incidences of VITT were reported in Europe and the United States. It's currently unclear whether recorded differences are geographical in nature or are due to reporting systems that gather data about side effects.
As a result of the scare, several European countries suspended its use ––Denmark, Norway, Iceland, Austria, Lithuania, Luxembourg, Italy, France, Spain, Portugal, Slovenia, Cyprus, and Latvia. Meanwhile, Canada revered a decision made to restrict the use of the vaccine in older people after COVID-19 cases surged in Alberta and Ontario.
As Europe divided opinion over the safety of the AZ vaccine the World Health Organisation (WHO) recommended the use of the vaccine continue amidst warnings over the impact of delaying a mass vaccination program.
Now that more data has emerged on the risks to the younger population and countries such have the UK have restricted its use, it remains uncertain whether other countries will have the luxury of restricting the Oxford –AstraZeneca vaccine to those above the age of 40. The vaccine is extremely cost-effective to produce compared to mRNA vaccines (such as the Pfizer vaccine).
Researching the link between VITT and vaccination
After the condition first emerged researchers have been working to establish a link between the rare incidence of clotting and the vaccine ––although the mechanism linking blood clotting and the vaccination remains uncertain. By seeking to understand the mechanism involved, researchers hope to be able to prevent and treat known cases and to improve vaccine design in the future.
An Overview of the COVID-19 Vaccines
Although unusual hematologists had come across similar problems in those treated with the drug heparin ––the anti-clotting drug ––some of whom in very rare cases experienced a syndrome known as heparin-induced thrombocytopenia (HIT). The condition, which has been studied in a few labs around the world, occurs when the body detects the presence of heparin as a foreign body thereby triggering the production of antibodies. Researchers found that the mechanism behind the vaccine-linked syndrome was like that of HIT.
After vaccination –what to watch out for
Some things to look out for after vaccination for COVID-19:
Severe headache which seems to be worsening and is not relieved with medication for pain
Headache accompanied by vomiting, blurred vision, problems with speech, and or drowsiness
Bruising and or bleeding
Shortness of breath
Chest pain
Leg swelling
Abdominal pain
Notwithstanding these rare but extremely serious side effects, the vaccination program inclusive of the AZ and J&J vaccines has been highly successful, offered protection, allowed the lifting of restrictions, and ultimately has saved thousands of lives.
References:
Dyer, O. 2021. Covid-19: Canada Relaxes Age Limits on AstraZeneca Vaccine as Ontario Cases Surge. BMJ. Doi: 10.1136/bmj.n1053.
Ledford, H. 2021. Covid Vaccines and Blood Clots: What Researchers Know So Far. Nature. Doi: 10.1038/d41586-021-02291-2.
Mahase, E. 2021. Covid-19: WHO Says Rollout of AstraZeneca Vaccine Should Continue as Europe Divides Over Safety. BMJ. Doi: 10.1136/bmj.n728
O'Leary. 2021. Covid-19 Vaccine and Blood Clotting. Nature Medicine. Doi: 10.1038/d41591-021-00025-5.
Pavord, S. et al., 2021. Clinical Features of Vaccine-Induced Immune Thrombocytopenia and Thrombosis. N. Eng. J. Med. Doi: 10.1056/NEJMoa2109908.
Public Health England (PHE). 2021. Guidance –– Covid-19 vaccination and blood clotting. Online: https://www.gov.uk/government/publications/covid-19-vaccination-and-blood-clotting/covid-19-vaccination-and-blood-clotting.
Wise, J. 2021. Covid-19: European Countries Suspend Use of Oxford –AstraZeneca Vaccine After Reports of Blood Clots. BMJ. Doi: 10.1136/bmj.n699
Further Reading
All Coronavirus Disease COVID-19 Content
The COVID-19 Pandemic: What have the experts learned?
What Mutations of SARS-CoV-2 are Causing Concern?
COVID-19: A Timeline From 1st Case to Vaccination
Types of COVID-19 Test
More…
Last Updated: Sep 20, 2021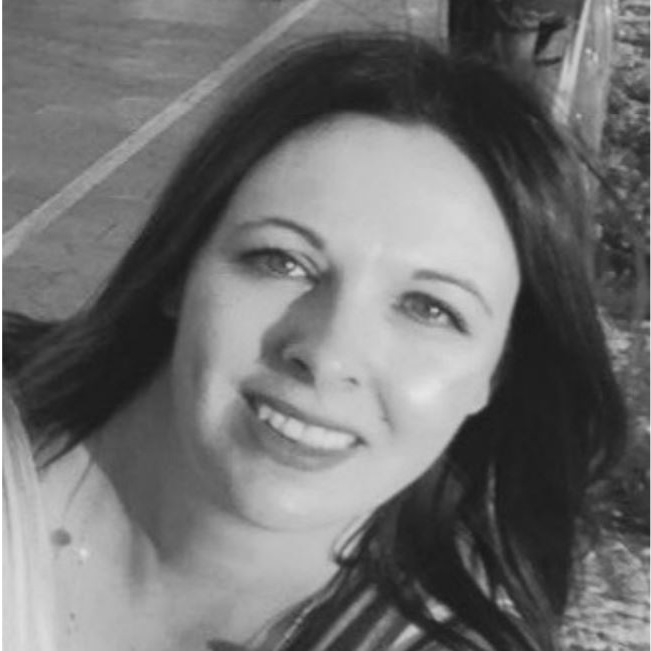 Written by
Dr. Nicola Williams
I'm currently working as a post-doctoral fellow in the History of Science at the Leeds and Humanities Research Institute (LAHRI), at the University of Leeds. Broadly speaking my research area falls within the remit of the history of biology and history of technology in the twentieth century. More specifically I have specialist knowledge in the areas of electron microscopy and cellular and molecular biology, women in science and visual culture.
Source: Read Full Article