Opinions Vary on Surveillance in Older Adults With Prior Adenomas
Physician recommendations for surveillance colonoscopies in older adults with prior adenomas vary based on several factors, including patient age, health, adenoma risk, and physician specialty, according to a national survey.
In general, physicians were more likely to recommend surveillance for patients at a younger age, with better health, and with prior high-risk adenomas. Additionally, a large proportion of physicians reported uncertainty about whether the benefits of continued surveillance outweighed the risk of harm in older adults.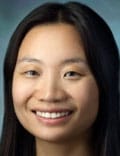 Dr Nancy Schoenborn
"There are no existing surveillance colonoscopy guidelines that integrate patient age, health, and adenoma risk, and physicians report significant decisional uncertainty," write Nancy Schoenborn, MD, MHS, associate professor of medicine at Johns Hopkins University School of Medicine in Baltimore, Maryland, and colleagues.
"Developing the evidence base to evaluate the risks and benefits of surveillance colonoscopy in older adults, and decisional support tools that help physicians and patients incorporate available data and weigh risks and benefits are needed to address current gaps in care for older adults with prior adenomas," the authors write.
The study was published online last month in the American Journal of Gastroenterology.
Surveying Physicians
National guidelines recommend surveillance colonoscopy after adenoma removal at more frequent intervals than screening colonoscopy because of a higher risk of colorectal cancer among patients with adenomas. The high quality of screening colonoscopies coupled with an aging population means that many older adults have a history of adenomas and continue to undergo surveillance colonoscopies, the authors write.
The benefit–harm balance becomes uncertain as potential harms from the procedure increase with age. However, there is no clear guidance on when to stop surveillance in older adults following adenoma detection, they write.
Schoenborn and colleagues conducted a national cross-sectional survey of 1800 primary care physicians and 600 gastroenterologists between April and November 2021. The primary care group included internal medicine, family medicine, general practice, and geriatric medicine physicians.
The research team asked whether physicians would recommend surveillance colonoscopy in a series of 12 vignettes that varied by patient age (75 or 85), patient health (good, medium, or poor), and prior adenoma risk (low or high).
Good health was described as "well-controlled hypertension; living independently," whereas moderate health was described as "moderate congestive heart failure; has difficulty walking" and poor health was described as "severe COPD [chronic obstructive pulmonary disease] on oxygen; requires help with self-care."
For prior adenomas, high risk involved five tubular adenomas, one of which was 15 mm, and low risk involved two tubular adenomas, both of which were less than 10 mm. The survey also noted that the recommended surveillance intervals were 3 years in the high-risk scenario and 7 years in the low-risk scenario.
Researchers mailed 2400 surveys and received 1040 responses. They included 874 in the analysis because the physician respondents provided care to patients ages 65 and older and spent time seeing patients in clinic. Decisions about surveillance colonoscopies for adenomas in the absence of symptoms almost always occur in the outpatient setting, rather than acute or urgent care, the authors write.
Large Variations Found
Overall, physicians were less likely to recommend surveillance colonoscopies if the patient was older, had poor health, and had lower-risk adenomas. Patient age and health had larger effects on decision-making than adenoma risk, with health status having the largest effect.
About 20.6% of physicians recommended surveillance if the patient was 85, compared with 49.8% if the patient was 75. In addition, 7.1% of physicians recommended surveillance if the patient was in poor health, compared with 28.8% for those in moderate health, and 67.7% for patients in good health.
If the prior adenoma was low risk, 29.7% of physicians recommended surveillance, compared with 41.6% if the prior adenoma was high risk.
In general, family medicine and general practice physicians were most likely to recommend surveillance, at 40%, and gastroenterologists were least likely to recommend surveillance, at 30.9%. Patient age and health had larger effects among gastroenterologists than among primary care physicians, and adenoma risk had similar effects between the two groups.
"The importance of patient age and health status found in our study mirrors study results on physician decision-making regarding screening colonoscopies in older adults and makes intuitive sense," the authors write. "Whether the priorities reflected in our findings are supported by evidence is not clear, and our results highlight important knowledge gaps in the field that warrant future research."
Physician Uncertainty
Additional guidance would be helpful, the authors write. In the survey, about 52.3% of primary care physicians and 35.4% of gastroenterologists reported uncertainty about the benefit–harm balance of surveillance in older adults.
"Current guidelines on surveillance colonoscopies are solely based on prior adenoma characteristics," the authors write. "Guidelines need to incorporate guidance that considers patient age and health status, as well as adenoma risk, and explicitly considers when surveillance should stop in older adults."
In addition, most physicians in the survey — 85.9% of primary care physicians and 77% of gastroenterologists — said they would find a decision support tool helpful. At the same time, 32.8% of primary care physicians and 71.5% of gastroenterologists perceived it as the gastroenterologist's role to decide about surveillance colonoscopies.
"Developing patient-facing materials, communication tools for clinicians, and tools to support shared decision-making about surveillance colonoscopies that engage both physicians and patients are all important next steps," the authors write. "To our knowledge, there is no existing patient decision aid about surveillance colonoscopies; developing such a tool may be valuable."
The study was supported by Dr Schoenborn's career development award from the National Institute on Aging. The authors reported no conflicts of interest.
Am J Gastroenterol. Published January 19, 2023. Abstract
Carolyn Crist is a health and medical journalist who reports on the latest studies for Medscape, MDedge, and WebMD.
Source: Read Full Article