Neutralizing activity of skin-patch delivered subunit vaccine against SARS-CoV-2 variants
The emergence of the latest severe acute respiratory syndrome coronavirus 2 (SARS-CoV-2) variant, B.1.1.529 (Omicron) occurred in November 2021. Omicron was reported to contain over 30 mutations in the viral spike protein, the N-terminal domain (NTD), and the receptor binding domain (RBD). This led to increased transmissibility and evasion of both infection and vaccine-induced immunity.
Previous research has highlighted a decrease in overall vaccine efficacy and antibody neutralization against the Omicron variant compared to the Delta or other previous variants. Additionally, the waning of vaccine immunity against symptomatic infection made booster doses a necessity for the maintenance of immune protection.
A previous study involved the determination of the effectiveness of a recombinant subunit SARS-CoV-2 spike vaccine, HexaPro. This vaccine was delivered directly to the skin by a high-density microarray patch (HD-MAP). A single dose of the vaccine was reported to provide complete protection against SARS-CoV-2 in a mouse model. Moreover, the serum from vaccinated mice was observed to protect against Alpha and Beta SARS-CoV-2 variants. However, recently there has been the emergence of other variants such as Delta and Omicron.
A new study published in the Vaccine journal involved an analysis of the serum from the previous study to determine neutralizing activity against these new variants.
About the study
The study involved the expression of the plasmid that encoded SARS-CoV-2 spike HexaPro. The serum samples were collected from the previous study where naïve female BALB/c mice were immunized with 2 µg of HexaPro either intradermally or HD-MAP application with or without 3 µg of saponin-based adjuvant QS21. The immunization was carried out two times at an interval of 21 days. Blood samples were collected either before immunization or 21 days after final dose administration. Finally, neutralizing activity was determined with the help of plaque assay, which used low passage SARS-CoV-2 isolates.
Study findings
The results reported that intradermal injection of HexaPro could not elicit neutralizing activity against Omicron and most other variants, while low responses were observed against Kappa, Delta, and Lamba variants. However, the HD-MAP application could elicit responses against all variants.
Administration of the adjuvant was found to increase neutralizing activity induced by both HD-MAP and intradermally delivered HexaPro. However, the neutralizing titers were observed to be lower along with higher variability among responses for intradermally administered HexaPro.
Thus, this study demonstrates that the HexaPro vaccination can be a promising approach for the current SARS-CoV-2 vaccination procedures. This approach has several advantages such as ease of application, thermal stability, disposal, and transport. Therefore, HexaPro vaccination can help to provide vaccination coverage, especially in regions of low resources.
Journal reference:
McMillan, C.L.D. et al. (2022). Skin-patch delivered subunit vaccine induces broadly neutralising antibodies against SARS-CoV-2 variants of concern. Vaccine. doi: https://doi.org/10.1016/j.vaccine.2022.07.013. https://www.sciencedirect.com/science/article/pii/S0264410X2200888X.
Posted in: Medical Science News | Medical Research News | Disease/Infection News
Tags: Antibody, Assay, Blood, Coronavirus Disease COVID-19, Efficacy, immunity, Immunization, Microarray, Mouse Model, Omicron, Plasmid, Protein, Receptor, Research, SARS, SARS-CoV-2, Skin, Spike Protein, Vaccine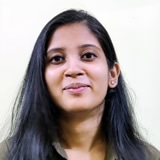 Written by
Suchandrima Bhowmik
Suchandrima has a Bachelor of Science (B.Sc.) degree in Microbiology and a Master of Science (M.Sc.) degree in Microbiology from the University of Calcutta, India. The study of health and diseases was always very important to her. In addition to Microbiology, she also gained extensive knowledge in Biochemistry, Immunology, Medical Microbiology, Metabolism, and Biotechnology as part of her master's degree.
Source: Read Full Article