Hospital Safety Improves; Physician Burnout; and Opioid Overuse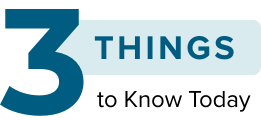 Hospital Patient Safety Improves
Hospital patient safety improved in the past decade, saving thousands of lives, a new report finds. Improvements in five measures of safety resulted in an estimated 16,000 lives saved over 10 years, according to the 10th annual report by the Leapfrog Group, a nonprofit healthcare safety and quality organization.
Incidents of falls and trauma and of objects unintentionally left in a body after surgery fell by 25%, according to the report. Methicillin-resistant Staphylococcus aureus cases decreased by 22%. Central line–associated bloodstream infections fell by 43%, and Clostridioides difficile infections declined by 8%, the report says.
Better technology: Hospitals widely adopted technology and staffing strategies to protect patients from preventable harm and death in the past 10 years.
New computer systems: There was a sevenfold increase in hospitals adopting computerized provider order entry, which can reduce medication errors by more than 40%.

Physician Burnout Is Bad in Developed Nations
Primary care physicians in rich countries report severe burnout that could compromise patient care, according to a new survey. The Commonwealth Fund, which promotes high-quality equitable healthcare, surveyed more than 9500 primary care physicians in the US, Australia, Canada, France, Germany, the Netherlands, New Zealand, Sweden, Switzerland, and the United Kingdom.
Clinicians in Canada, the UK, and New Zealand consistently report worse levels of burnout and emotional distress, the survey finds. Doctors in the US report burnout that may not be as bad as that in other nations.
Older physicians: Nearly half of older clinicians surveyed say they will stop seeing patients in the next 1 to 3 years, leaving a younger, more burnt-out workforce, the survey suggests.
What to do: "In this study, we find that all healthcare systems really need to figure out how to prioritize the well-being of the primary care workforce if we hope to have a sustainable, high-functioning, high-performing healthcare system," said Reginald Williams II, vice president of international health policy and practice innovations at the Commonwealth Fund.

Managing Opioid Prescriptions
Overtreating pain with opioids has led to the opioid epidemic, but new measures can influence the prescription and use of opioids by patients, according to a recent webinar on the subject.
Patient expectations, poor pain control, and social determinants of health all influence opioid use among orthopedic surgery patients, according to the webinar, which was sponsored by the Hospital for Special Surgery Ambulatory Surgery Center of Manhattan. Orthopedic surgeons are some of the biggest prescribers of opioid medications.
No plans to stop: Historically, there has been no plan for discontinuing or tapering the use of opioids, which have become the first-line agents for pain management. The US consumes 80% of the world's opioids.
Expectations and education: Some 13% of orthopedic patients expect to have no pain after surgery, and 86% expect to be given an opioid prescription 1 week to 1 month postoperatively. Educating patients about postoperative medication dose and frequency is paramount to a successful pain management plan, webinar participants argued.
This article originally appeared in Knowable Magazine on January 18, 2021. Knowable Magazine is an independent journalistic endeavor from Annual Reviews, a nonprofit publisher dedicated to synthesizing and integrating knowledge for the progress of science and the benefit of society. Sign up for Knowable Magazine's newsletter</a>.

TopText
Paragraph
For more news, follow Medscape on Facebook, Twitter, Instagram, and YouTube
Source: Read Full Article